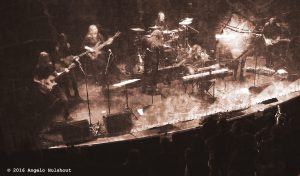 Below, you can find a list of upcoming and past gigs, either with one of my bands/projects or solo (click on dates for more information).
Upcoming shows:
21-04-2024: w/ Elithium, StudioGonz, Gouda (NL) [POSTPONED!]
01-05-2023: w/ Muziekmeesters Band, Tjilp Festival, Koperen Kees, Naaldwijk (NL)
07-07-2023: w/ Elithium, The Box, Katwijk (NL)
Stay tuned for more shows!
Past shows:
16-03-2018: w/ ReSolve, Saturnus Live Music, Scheveningen (NL) [CANCELLED!]
08-12-2018: w/ Dreamwalkers Inc., dB's, Utrecht (NL) [CANCELLED]
30-05-2020: w/ Dreamwalkers Inc., Flaky Fest, Asten (NL) [CANCELLED!]
27-08-2022: w/ Elithium, Terwolde Rocks, Terwolde (NL) [private show]
10-12-2022: w/ Elithium, De Gooth, Ridderkerk (NL)
06-01-2023: w/ Elithium, Musicon, Den Haag (NL)