GUITARIST FOR HIRE
Need guitar parts for your album, EP, track, demo? Looking for a live/substitute guitarist or backing tracks in a certain style, key or tonality? Look no further, I am your man!
As a session player, I have worked professionally with several artists, bands, projects, local television stations and advertising companies.
I offer electric guitar (6 and 7 strings), acoustic guitar and bass guitar duties, as well as backing vocals. I'm proficient in a wide range of popular music genres, including rock, metal, pop, blues, funk, folk and certain jazz styles.
Click on the 'Gear' tab above for information on my studio and live setup.
Studio work:
You can book me as a studio musician. I can record either from home or at an external studio. Please note that if you would like me to come to your studio, travel expenses will be charged.
What do I offer?
– Guest solos and leads;
– Rhythm guitar tracks (electric/acoustic/bass);
– Compositions from scratch;
– Custom backing tracks.
Would you like me to play on your music? Then please read the following carefully.
What I need from you:
A tempo track (via MIDI file);
2 stereo exports for each of your songs (export from zero) in MP3 format in high quality:
a) One stereo track containing the rhythm section only – drums/percussion/bass;
b) One stereo track for everything else;
I record with Cubase 11, usually in 24Bit 44100Khz format. If you want something else, please specify;
If there are specific chord shapes, scales or stylistic references for your material you want me to apply, please specify.
PLEASE NOTE: I can work without the pointers above, learn the song by ear and do anything by myself from scratch. However, they can be helpful to get my playing closer to what YOU want to hear.
If you require previews of my work on your material before I deliver my final recordings, I can provide these, but please specify so in our original agreement.
Also, if there is a time limit or specific deadline, be sure to let me know.
Finally, I can send you my takes with clean tone (DI) in case you want to re-amp and or I can send you my amped sound using microphones, cabinets, etc.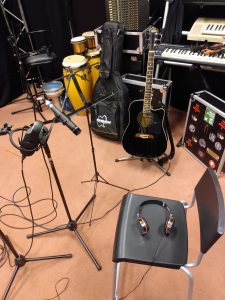 Live work/gigs: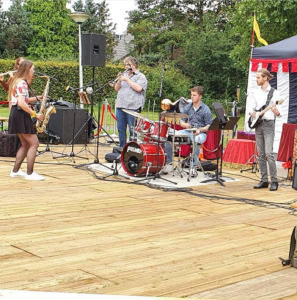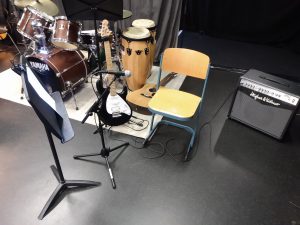 You can also book me for gigs and rehearsals. With over 15 years of live experience, I regularly play clubs, festivals, theaters, radio studios, parties, ceremonies and weddings. I am equally comfortable in all settings.
I am a fast learner, able to learn a setlist with short notice and have a good ear and musical memory. I have my own professional gear and can read music and charts.
Pricing:
Please note that I take paying jobs only. If you have no budget, I respectfully ask you not to contact me. Thank you.
Pricing is negotiable, depending on the type of job and workload – i.e. writing a solo for a single track, recording an entire album/EP, learn and perform a setlist, etc. We will address this in our original agreement.
HIRE ME
Want to book me as a studio or live guitarist? Then please e-mail me at info@lennertkemper.nl or call/message me at (+31) 085-0041866. Due to limited availability, I will need as much detailed information about your project as possible, including job type, recording requirements and deadline.
Feel free to check out my profiles on Fiverr, AirGigs and Soundbetter.
I look forward to working with you!
Warm, musical greetings,
Lennert
TESTIMONIALS/CRITIQUE: 
"Awesome solos" – Background Magazine
"The guitar solos are mad, manic and, ultimately, a hell of a lot of fun" – Progradar 
"Blistering solos"  – Metalfan.nl 
"Outstanding guitar playing" – Lords of Metal 
"Epic guitar solos, almost animate in fluidity" – Lady Obscure 
"Great guitar work" – Gaesteliste.de 
"Beautiful arrangements, filled with attractive and striking details" – Wings of Death 
"Beautiful melodic solos filled with emotion" – MusicMeter 
"Tasty guitar solos" – The Progspace
"Simply wonderful lead guitar work" – Progplanet
"Unmatched guitar solos" – Progwereld
"Solos to die for!" – Dutch Progressive Rock Page