Hi there! Welcome to my personal website and thank you for visiting.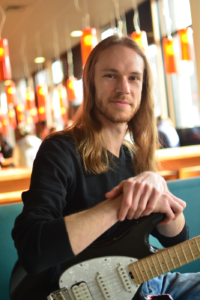 My name is Lennert Kemper. I am the guitarist, one of the founding members and main songwriters for progressive rock/metal band ReSolve. I am also involved in other bands and projects, which you can check out by clicking on the "Music" or "Bio" tab. Furthermore, I am a guitar teacher, session player and transcriber, which you can also find more information on above.
For news updates on all my musical endeavors and more, you can follow me on Facebook or check out my blog by clicking on the "Blog" tab above. For live dates, click on the "Gigs" tab.
Enjoy your stay!